The art of Jamming
If he wasn't married, Bacon would've been thought of by some people as gay. Very gay. He cooks,he cleans,he arranges flowers in the house, color-coordinate my clothes....all the happy housewifey stuff that I am too lazy to do due to the fact that I have grown up with maids...and even when I was maid-less, can't be bothered to do all that. Apart from that, Bacon can also do electrical and plumbing around the house, put together shoeracks,mow the lawn...all husbandy things that I *pretend* to not be able to do.

One of Bacon's skills is the granny-like art of jam making. When the wife is not around, he made some cherry jam...and this time around, I've managed to document the art of making jam:



Blackberries on a bush



Picking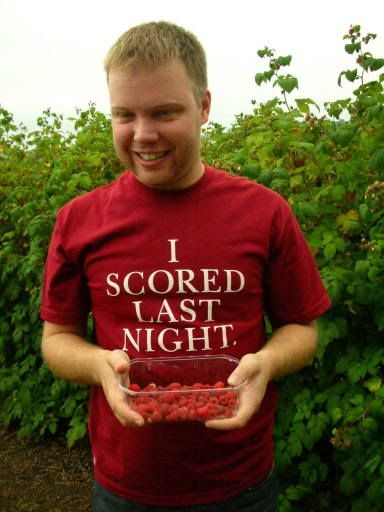 ta-da!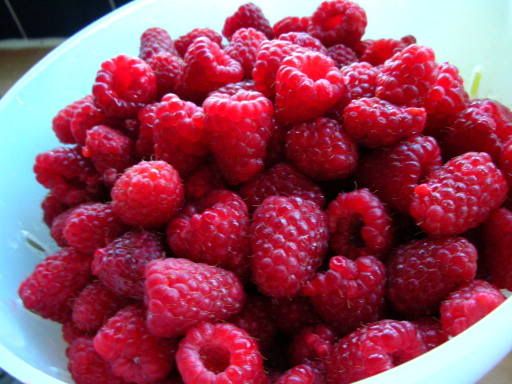 picked raspberries



blackcurrants from our garden



Stuff them all in a pan and boil away



Add apples-they have pectin which what gels your jam together



mulch it



When boiled, add sugar. He uses the type with pectin in it as well so it is more jelly-like.The only part of the recepie that needs to be rememebered: The weight of the sugar should equate the weight of the fruit



...and a stupid grin



Cool it for 30mins in the pan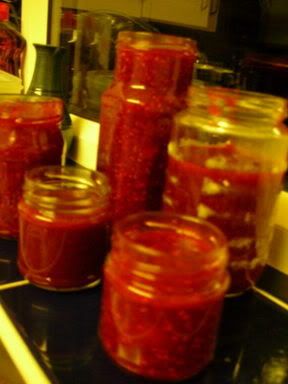 And pour in glass containers!!!!

Ta-da! Now YC needs to design me jam jars labels.