Robbie Williams Live @ Leeds!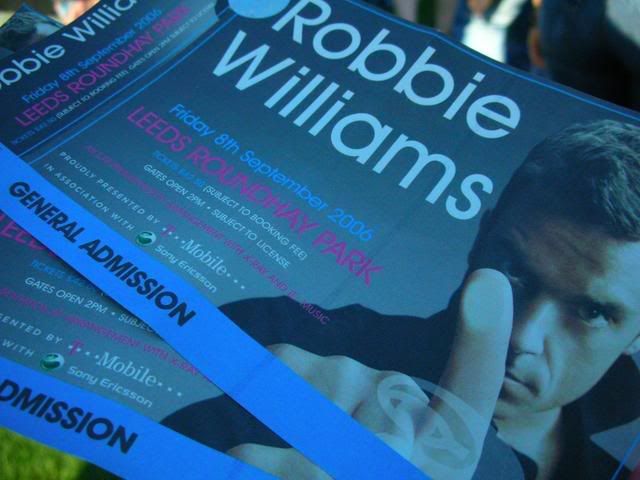 A suprisingly warm afternoon, we rushed to Roundhay park for the mad 90 000 person gathering to see mr robbie in concert.I can honestly say I have no seen so many bodies in one place.Being the kiasu (trans;scared to lose) chinese, I realized the years are catching up on me when I was planning our escape as soon as we got in. Well, don't blame me..look at the crowd,you would too.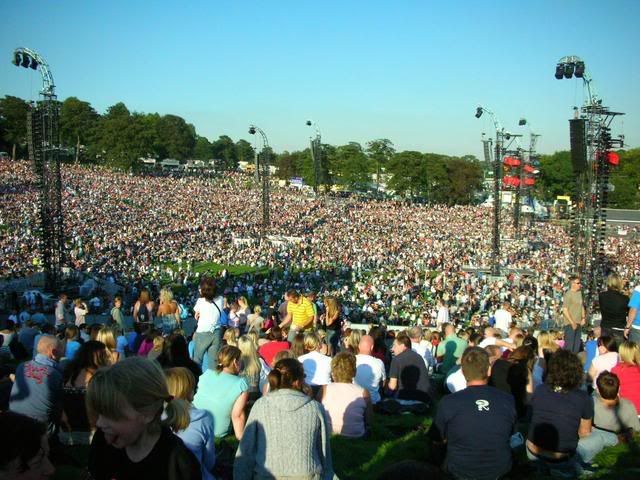 I sulkily sat through Orson, as I don't care much for them.However,when Basement Jaxx came on, I was back to where I belong,bopping and hopping.They were absolutely great,with the right amount of vocals and beats




Even little girls want a piece of them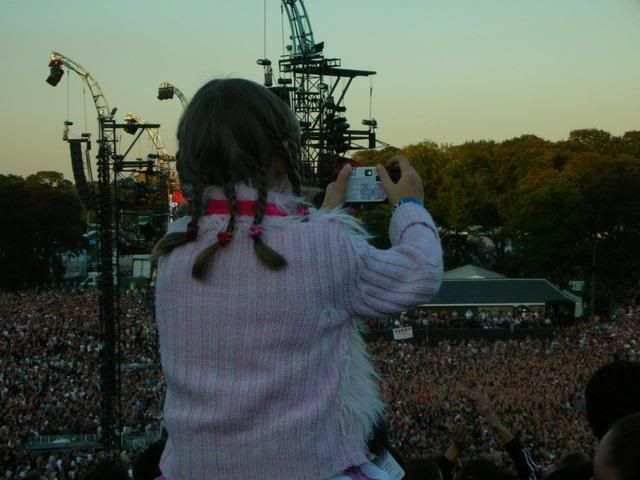 Bacon is all smiles awaiting his robbie..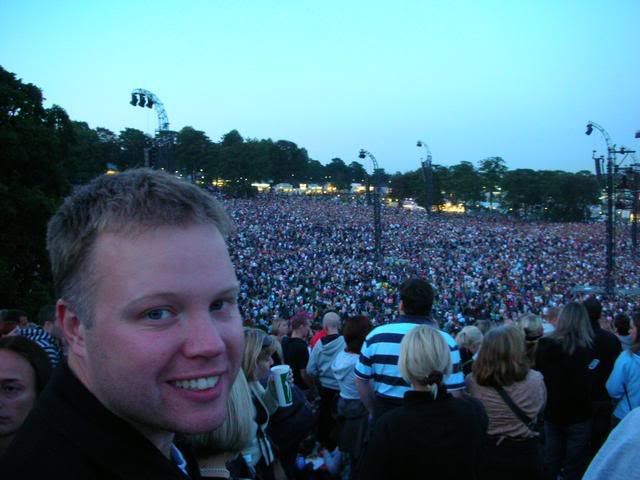 And in he comes with aplomb




My highlight was take that's Back for good - back when I was a teeny bopper..Mark,Jason, Gary…I never really liked robbie

Due to the fact that Robbie was so tiny we wouldn't be able to tell the difference if it was a gnome on stage instead, we ended up watching him live on tv again on Saturday as the second night of Roundhay Park's gig was televised live. I now have more than enough Robbie to last a lifetime.